Lasers are more than just the weapons of the future we see in sci-fi films—they're actually cutting-edge technology for projectors. And you'll want to see how lasers have upgraded the projector into a must-have for any tech lover.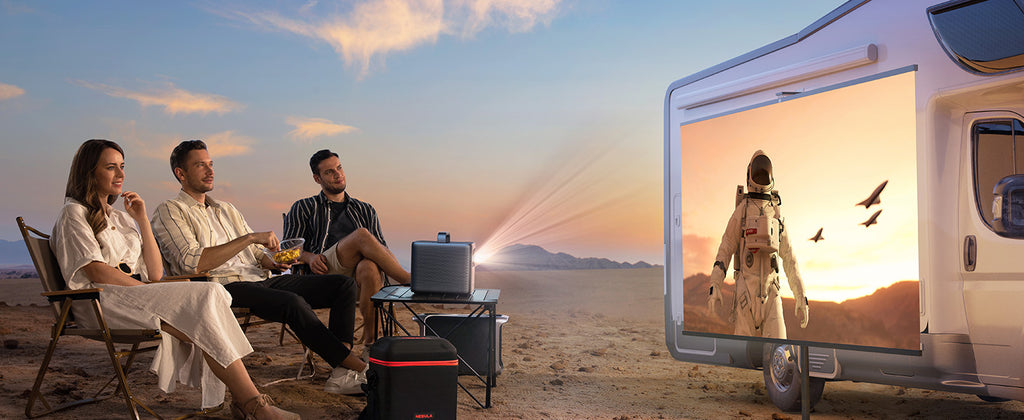 High Brightness
The biggest advantage of a laser projector is the brightness. Laser projectors ensure that every photon moves at the same speed and in the same direction—delivering 1.8 times higher brightness on the screen compared to LED projectors.
Color Accuracy
Lasers make sure
that the color you see on screen is the one intended by the director. LED projectors have a wider gamut of colors, but they're not as saturated, which leaves the color looking a bit dull. Lasers up the intensity with pinpoint focus, shooting
out
the 3 primary colors of light. Because laser colors are beamed at these exact frequencies, every color you see on screen is not only accurate, it pops.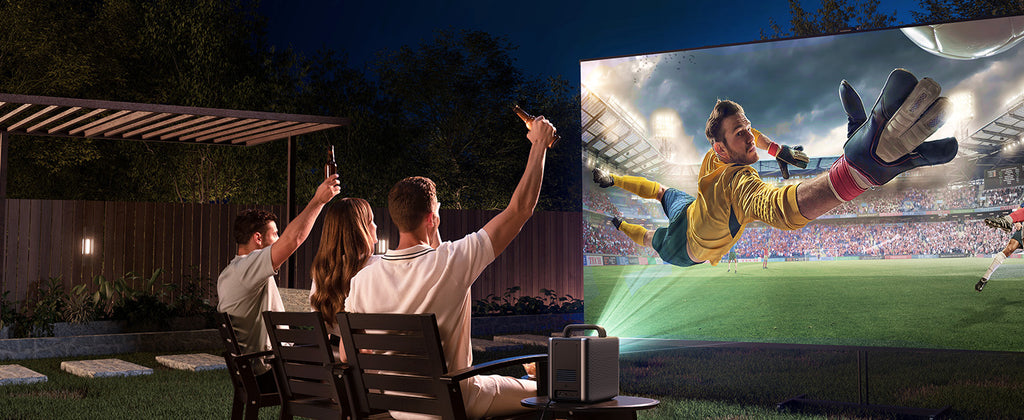 Less Energy
Who knew that laser projectors would also cut down on your energy usage, too? When you use an LED projector, the lamp inside generates ultraviolet and infrared light (what makes it hot), which is a low energy utilization rate. But a laser projector focuses energy into only visible light, cutting down energy usage and keeping the projector cool.
Long Lifespan
Here's another reason laser projectors truly shine: longer product lifespans. Unlike a cheap lamp projector, laser projectors aren't going to burn
out
on you. In fact, the bulb can last an impressive 20,000 hours or more. Even when compared to LED projectors, laser projectors don't need to be repaired as often. So if you're looking for quality, a laser projector is worth every penny.
Recommended Laser Projector
You'll definitely want to consider the Nebula Cosmos Laser series. Both the
4K
and the
1080p
models are packed with 1840 ANSI Lumens of brightness, ensuring that you can binge-watch your favorite series with your friends during the day. Better yet, you can take Cosmos Laser on the road with you thanks to its easy-to-grip handle that makes it convenient to carry on adventures.